I have been, or can be if you click on a link and make a purchase, compensated via a cash payment, gift, or something else of value for writing this post. Regardless, I only recommend products or services I use personally and believe will be good for my readers.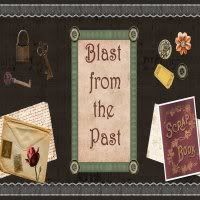 Unknown illness (extreme dizziness at the moment) is now plaguing this mama.
So, for today's post, we're going to enjoy a few photos from a summertime visit to Nana Dee and Papa Ray's in 2006. The heat of Louisiana seems a far cry from the upper 50s we've got going today in the Anchorage area.
Since it was a 2 day drive from NE Ohio to Louisiana, the boys and I often stopped off at a museum on route. Maybe someday we'll get up further north and see polar bears in their native habitat.
Super warm weather had the boys longing for relief (beyond air conditioning inside.) A slip n slide purchased at Target on sales sounded like a great way to beat the heat.
D has always been good at seeing patterns and this summer was one of the heights of his puzzle craze. Here he helps Zia Felicia assemble a neat bug one I got on sale for him.
P has enjoyed helping in the kitchen for a number of years. Here he's helping Nana with dinner prep. Amazing how willing a helper kids can be when someone other than Mom or Dad asks!
A visit to my parents also meant getting my hair cut. It had grown quite long.




Several inches later, I was practically a new woman!