I have been, or can be if you click on a link and make a purchase, compensated via a cash payment, gift, or something else of value for writing this post. Regardless, I only recommend products or services I use personally and believe will be good for my readers.
A Realistic Artificial Classic Noble Fir Wreath was facilitated with an item for review from Tree Classics. All opinions are my own.
In just a few short days, Thanksgiving will be here. While there are some who might have already started decking their halls for Christmas, I tend to wait until the day after Thanksgiving to pull out the Christmas Tree and light the lights outside.
Not all artificial garlands, trees and wreaths are created equal. Tree Classics is a maker of realistic looking artificial Christmas trees, wreaths, and other Christmas ornaments. When they say realistic, they aren't kidding around. I guess having they been working hard to deliver a quality product since 1976 is paying off as their product are unlike any other I've seen.
I recently received their 24 inch Classic Noble Fir Wreath With Real-Feel™ Technology to review (and the ability to giveaway one to a lucky reader!!)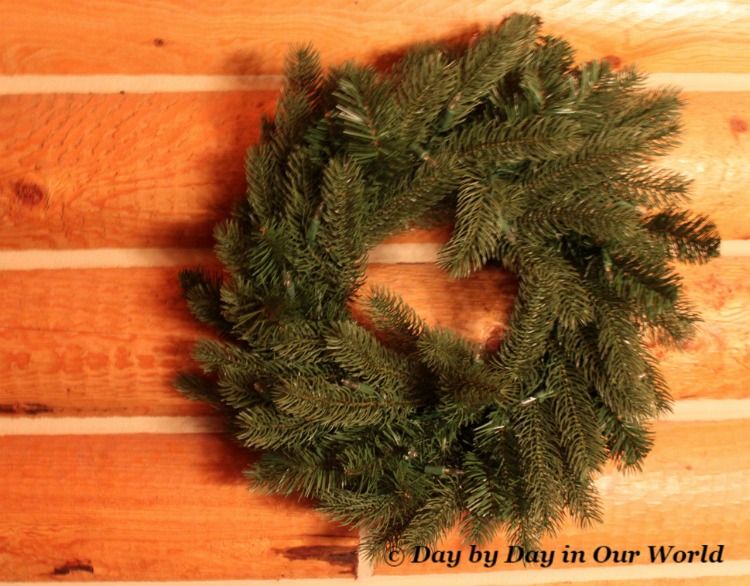 To show you just how gorgeous this wreath is, I got it set up on my living room wall as a temporary placement until I can get the outdoor decorations going. That's right – this wreath can be used both indoors and outdoors so long as it is in a covered location. I'm planning to have it on my front door, but need to get a wreath hanger that works as our door is steel and can't have a nail go into it. Here you can see it as part of an overall tablescape for an adults only dinner party. The wreath adds a lovely touch to the design.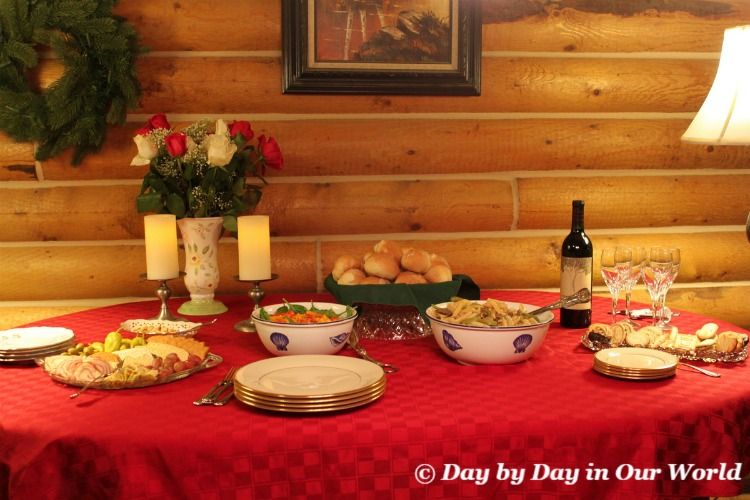 My boys saw me fussing with it a bit and asked where I'd bought the live wreath. Just from a glance across the room, my eldest son could not tell that it was an artificial wreath and not a 'real' one. Both the color and texture look like the the real deal Probably the only thing that would give it away to some people is the absence of a green smell. A bonus for this wreath is that it is pre-lit so all you do it set it up and you are ready to go!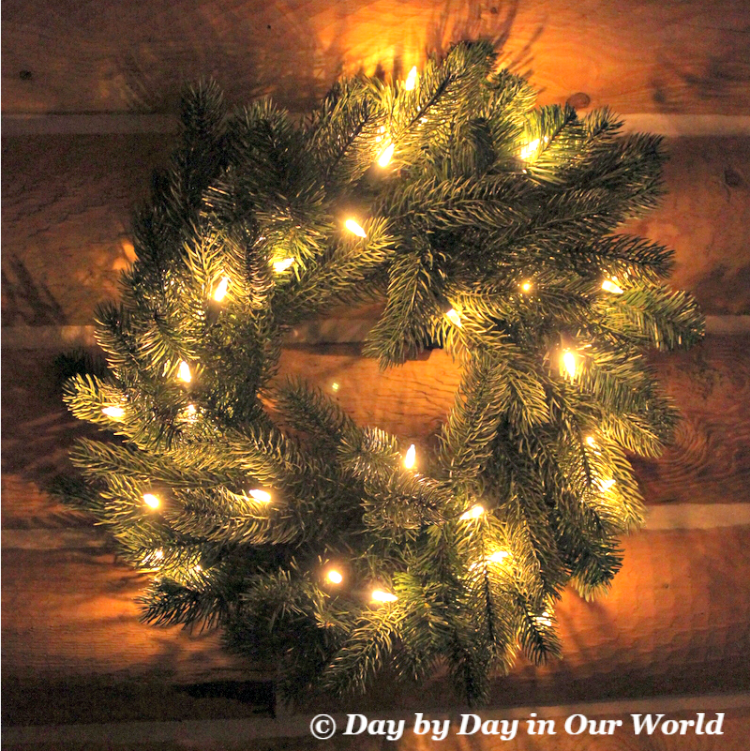 Now, some might be wondering why you would want a realistic artificial wreath or Christmas tree in your home. For me it comes down to two main reasons.
First off, I have a lot of allergy problems and do not need to have my body primed for fallout from the tree or a wreath indoors. If that is a concern for you, then a realistic artificial wreath or tree may be the best option for you.
Secondly, I feel that the artificial route saves me time and money in the long run. I don't think I could buy a tree here in Alaska for much under $100 unless I want something sickly. And, we tried the 'free tree' route of chopping down an evergreen tree with a permit. We'll just say they are less than spectacular.
I'm now saving up to get a new artificial tree from Tree Classics, ideally in time for next Christmas. With so many different options, it might be a tough choice to make. And if you are in the market, head over by November 23r, 2015 to make a purchase as they have some serious discounts as well as free shipping options available.
As I mentioned, one lucky winner will receive a 24 inch Classic Noble Fir Wreath to be used in their own home or as a gift. Entries are accepted in the Gleam form below through November 30th. The giveaway is open to US mailing addresses only. Good luck to all who enter!
Classic Noble Fir Wreath from Tree Classics

Do you use artificial or live greenery and Christmas trees?