Welcome to our family's corner of the Internet!
For the past 3 years, our family has participated on The Old Schoolhouse's Homeschool Crew in the capacity of an independent contractor. When selected by a vendor for a product review, we have been given the product in exchange for our honest review.

Product types of high interest for review:
toys/games that engage the imagination (e.g. Legos, Playmobil, K-Nex, and Snap Circuits)
videogames (PC, Nintendo DS or Wii)
movies or music that are family friendly for entertainment or education
products to enhance the home or the dinner table
toddler/preschool products (especially eco-friendly ones!)
Our family promises to use the product and provide an honest review with input from all applicable family members.
Occasionally, we have done giveaways on the blog. Some have been from our own household with us paying postage and others have been in conjunction with a review product. We are willing to host product giveaways and prefer that they be shipped directly to the winner by the sponsoring company. Giveaways without a product review (or duplicate product sent to us) will be considered for a fee.
Sponsored posts or advertisements (button or text link) will be considered if the company and product(s) are family friendly.
All inquires can be sent to Laura at daybydayinourworld@gmail.com.
This policy is valid from 27 December 2010


This blog is a personal blog written and edited by me. For questions about this blog, please contact daybydayinourworld at gmail dot com.
This blog accepts forms of cash advertising, sponsorship, paid insertions or other forms of compensation.
This blog abides by word of mouth marketing standards. We believe in honesty of relationship, opinion and identity. The compensation received may influence the advertising content, topics or posts made in this blog. That content, advertising space or post will be clearly identified as paid or sponsored content.
The owner(s) of this blog is compensated to provide opinion on products, services, websites and various other topics. Even though the owner(s) of this blog receives compensation for our posts or advertisements, we always give our honest opinions, findings, beliefs, or experiences on those topics or products. The views and opinions expressed on this blog are purely the bloggers' own. Any product claim, statistic, quote or other representation about a product or service should be verified with the manufacturer, provider or party in question.
This blog does not contain any content which might present a conflict of interest.
To get your own policy, go to http://www.disclosurepolicy.org
Review Programs where we are registered: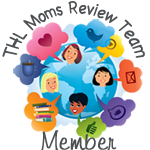 "Retired" Buttons that I love too much to remove….