Wow! The Healthy Living Link Party has hit 100 'issues'!! I am so glad to be a part of this group as healthy living is a serious pillar for my life now.
I'm looking forward to inspiration in this week's link up and hope you find it, too.
Welcome to the Healthy Living Link Party #98! We are so glad to have you join us.
We are simplifying the rules of the party! Why make it complicated to enjoy a link party when we can keep things simple? You are still welcome to share as many links as you want, both old and new. And of course we would still love to meet you, we appreciate follow backs and a link back on our party however it is not required.
We just want everybody to have fun!
One big change we are doing is that we are opening our HEALTHY LIVING LINK PARTY PINTEREST BOARD .
Collaborate with us and we would love for you to pin with us. Pin your healthy living related post , recipes, giveaways, reviews and more! If you like to join our collaborative board, you can email me at abountifullove (at)gmail (dot)com or comment below!
Join our Healthy Living Link Party Collaborative board.
We'd like to thank each and every one of you for making every week so amazing! Keep sharing your healthy and inspiring posts with us.
If you are new here, we are so glad to have you!! Have fun and make new friends! I appreciate each and every one of you for joining us.
The Healthy Living link party is all about living a healthy life. Link up your posts related to healthy living and recipes that are low carb, low calorie, paleo, keto, organic, clean, etc. Eating healthy doesn't have to be boring and is more fun when you share your recipes and find some new ones.
We all pick our week's feature, so don't forget to stop by their blogs!
Here's what your hosts have been up to this week
Meet your hosts!
As always, there were many wonderful posts submitted last week. I had a hard time picking…. so I have TWO posts to feature this week.
Cold weather has me wanting soups that warm body and soul. Even though I just shared over 50 homemade soup recipes, I was drawn to this Spicy Corn Chowder with Shrimp and Sweet Potatoes at Feeding Big. I may need to leave out the shrimp if I want my eldest to eat some. But, otherwise the combination of ingredients sounds wonderful.
A good marriage can be key to a happy family life. Yet, so much in our culture leads us to act in ways that are destructive towards marriage. (AKA making it all about YOU!) So Love your husband well… at Second Chance to Dream called to me. Just because this year will mark 23 years of marriage, I'll admit to not having it all together.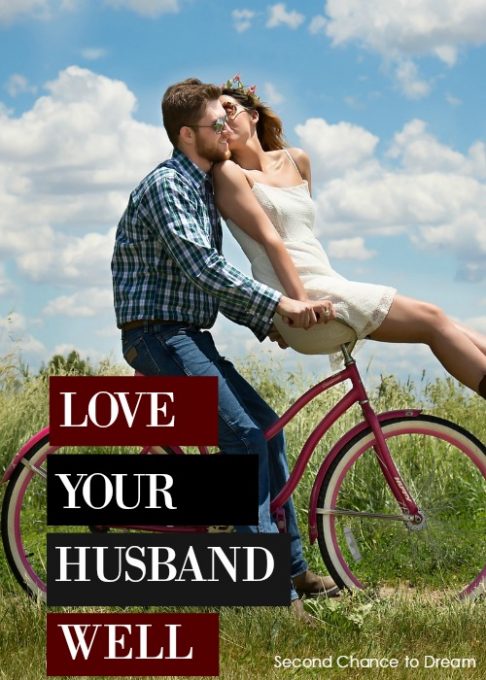 Don't forget to grab your button if you are featured!
SIMPLIFIED Rules of the Party:
L

ink up only healthy living related post –> recipes, tips, guidelines, giveaways, etc.

PIN THE FEATURES.
By adding your link to this blog hop gives A Bountiful Love and all the Co-Hosts permission to share your posts and pictures via social media. Emails are obtained ONLY TO NOTIFY participants of the next link-up and for that reason only. You may opt out of these emails by unsubscribing from them at any time.
Let's party, link up below!