This post, Help Teaching: Elementary Worksheets to Supplement Learning, was made possible with a Help Teaching Pro Subscription  from HelpTeaching.com  for review as part of the Schoolhouse Review Crew.

I have to admit that when it comes to early elementary education, I find that less structure is some times more. In my heart, I often want to learn more towards an unschooling approach with my son. Watching him find things that excite him bring joy to my heart.
Yet, I struggle with the need to make sure basic skills are met. And, for our quarterly reporting I need something to easily show progression in learning. A worksheet to check on his progress easily meets both of those needs.
What Help Teaching Offers for Elementary Worksheets to Supplement Learning

Help Teaching is a website which offers both ready-made content for learning and the ability for educators to create worksheets.
The flagship component of this site is their Test Maker.™ It allows you to create custom tests and worksheets. When creating the worksheets, you can have answers given in multiple-choice, true or false, fill-in-the-blank, open-ended, and short answer format.
You can register for free to access the Test Maker™ although you can only have up to 10 questions per worksheet. They also offer 3,000 free worksheets you can use.
Everything else is only included with the Pro membership.
The ability to add images from their library to the worksheets and tests you create.
Pre-made premium content (Common Core ELA & Math) with video instruction and links to online worksheets to assess learning.
Test Room™ is where you can to administer online tests & lessons. This platform supports auto-grading for multiple-choice and true/false questions, student list and group management, email invitations to students, and scheduling of a test for a specific time.
The ability to browse through CCSS-aligned questions by standard for ELA & math questions (if you are tracking progress that way.)
Finally, you can save your created sheets with groups.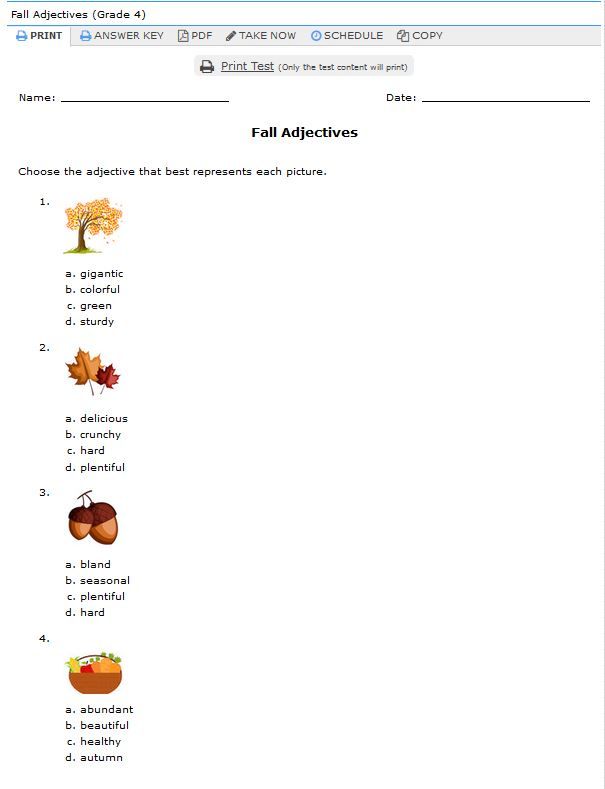 My Thoughts on Help Teaching for Elementary Worksheets to Supplement Learning
With my 1st grader as the primary reviewer, we tested out some of the ready made content as well as the ability to generate a worksheet / quiz.
One skill that I do like to evaluate is his ability to comprehend what is being read. Help Teaching has some animated literature selections that are read aloud to them with a link to an online worksheet that checks comprehension. He really enjoyed hearing the familiar stories, like The Three Billy Goats Gruff.
After listening to the story, he then answered the few questions to check that he was listening and understanding.
For this review, the focus in on the elementary grades. However, I do want to mention that there is a ton of resources for the older grades as well.  I took a look and really liked what I found, especially in the premade content. And, they have a wonderful blog with some great posts to help educators. With boys who love to procrastinate, their recent post, 10 Ways to Help Students Avoid Procrastination, called to me and offered some great ideas.
Do you use online worksheets in your homeschool?
Would this program appeal to you and your family?

Don't just take my word for how we found this to be. Visit the Help Teaching Pro Subscription on the Schoolhouse Review Crew website to see what other homeschooling parents thought about this title and other grade level ones.