Being a wife and mother can be quite rewarding.  However, it can also be exhausting leaving you wanting solitude rather than any kind of intimacy with your husband.  Couple that with changes to your body and it is no wonder that some of us need to rethink how to get in the mood for anything entering the realm of physical intimacy.  I thought it would be fun to share some tips on how to get in the mood so that more of us will have joyful holidays this year.
How to Get in the Mood: Its the Little Things
A key component to becoming interested in physical intimacy is your mind. If you are overwhelmed and feeling underappreciated, then engaging in the marital act just is NOT going to happen.  They say sex begins in the kitchen as it is those little things you do for your spouse that pave the way.
Tip #1  Do a menial chore without being asked.
This should be something that your spouse normally does or maybe feels they have to nag you to get accomplished.  It could be washing the dishes, taking out the trash, making the bed, or scrubbing the toilets.  The idea is to do a simple act of service for your spouse that frees up their time just a little.
Tip #2  Get cooking (or baking) in the kitchen!
This could be a full blown meal or just a special snack to give your spouse which shows that you care.  That full meal could be a special date night at home with the kids going to their rooms and you eating a later meal. Or, enjoy the snack while snuggling and looking at the fire.
Tip #3  Send love notes throughout the day.
I think you'd be hard pressed to find adults who do not have a cell phone with texting available. Okay, maybe there are some people older than my parents who do not.  But, seriously, I think even someone's 90 year old grandmother might have jumped on board with that kind of technology.
Put it to good use!!  Send your spouse little messages throughout the day that show you are thinking about them.  It could be as simple as "I love you." Or, get a bit cheesy or corny if that's your style. Bonus if you leave WRITTEN notes in a lunch box or on the bathroom mirror for them to see.
Tip #4 Create an atmosphere of peace in your home.
I'll admit to being a BIG time failure here.  Our house looks like we might consider ramping up to audition for Hoarders, although I can honestly say that several of the boxes stacked are poised to make an exit this week.  A calm, inviting home can create a bubble of peace so that when you are inside the 4 walls you can just relax.
Something related to this which I have some friends and family doing is to hire someone to clean the home once or twice a month. Yes, there is an expense.  However, it frees up your time to do other things and just might alleviate the undercurrent of tension which can happen surrounding household chores.
Tip #5  Take time to just BE together and reconnect if someone has been at work all day.
This could be a short 10 minutes snuggle on the couch.  Talking is optional, but always a good thing.  The key is to be physically close without the kids. So do NOT let the kids get between you as they often want to be a part of the love.
Tip #6  Give your spouse a small gift.
This could be flowers or chocolate if that's your thing.  Or, maybe you really DO get excited to receive small kitchen gadgets.  Whatever you know they will love, pick up something little here and there to pass along as a way to show you were thinking about them.
Tip #7  Make your bedroom a sanctuary.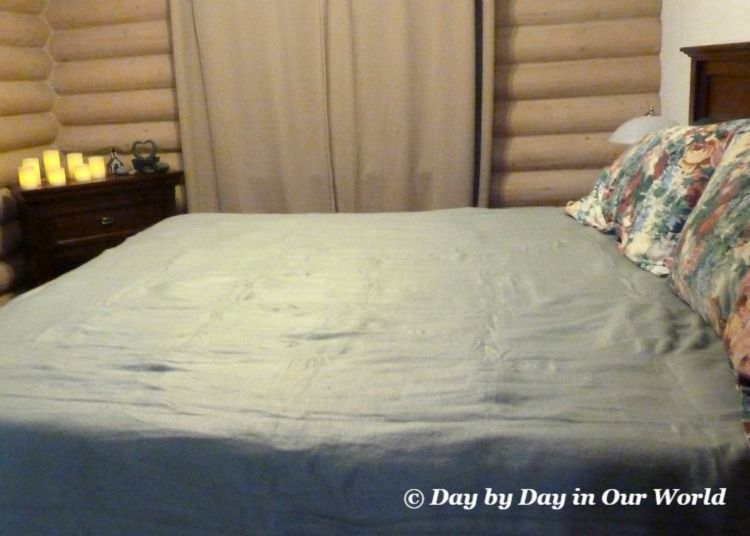 Even more so than the rest of the house, your bedroom really sets a tone for things.  If you have mounds of things on the bed and around it, then how can you expect the romance to just happen.
I'll admit that in our very long bedroom we have a section which currently has items waiting to be stored or gone through to find a home (in our house or elsewhere.) We are fortunate that it is far enough away from our sleeping space to not totally quench the romance.  This is on my list to fix this month, so this room will be calmer.
Tip #8  Make a playlist of music you love for romance.
I haven't made my own playlist, but do stream music for certain genres (e.g. classical, Spanish guitar, etc.) from my phone to the Bluetooth speaker we have in our bedroom. Anything that helps set the mood for you is what you want.
Tip #9  Talk about your likes and dislikes.
Rather than waiting until you are in the moment, share your feelings or concerns with your spouse in a quiet environment. (This is another time to send the kids away or wait until they are all asleep.) For those of us approaching menopause, it could also be a discussion about how your body is changing and along with it your drive to be physically intimate with your spouse.
If you have a hard time finding the words on the spot, write them down and then share that letter as a discussion opener.
Sharing something you want to try or something you don't particularly enjoy can be a real eye opener. You might find that they were doing something a particular way because they thought you loved it. Or maybe that thing you want to test out is on their bucket list, too, only they thought you'd never go for it.
How to Get in the Mood: Sometimes You Need a Bit of Help
Tip #10 Enlist 'outside help' when needed.
While all those little things can help to get your mind and heart ready to start racing, there are times when it just isn't enough. We all have those times where we lack the desire, time and effort to engage with our loved ones. Or, maybe our sexual drive has decided to go into hiding. Thankfully, there are options to get your body primed and ready beyond a tube of lubricant.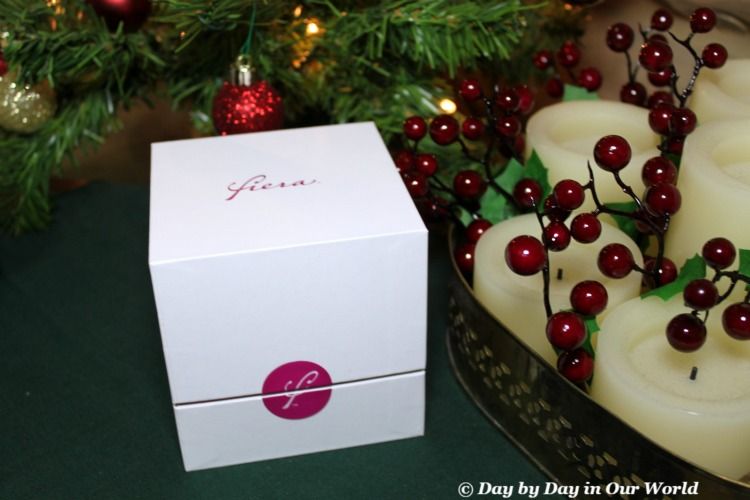 I was recently sent a small box with a rather powerful item inside, Fiera®.  It is a small, hands-free product that is designed to encourage blood flow and lubrication, warming up women's body for a more satisfying intimate experience. The company considers this to be a new class of product that's for "before-play," using a unique combination of soft suction and stimulating vibration to bring back that feeling of wanting to have sex. .

There is a little learning curve on using it, although the videos on their website are quite helpful to get you on the right track. This includes not just how to use it, but how to care for it as well.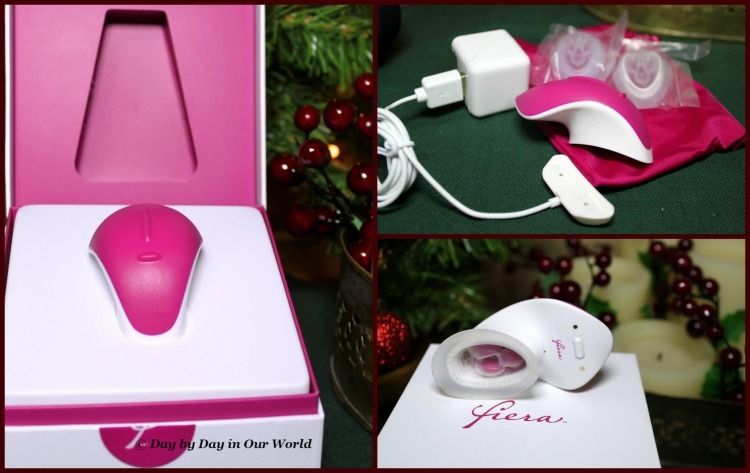 Within a few minutes you can go from "Not tonight honey" to "make sure that door is locked so the kids don't barge in!"
Fiera®comes in a nice, small box which also contains a little drawstring bag which can hold all the parts for discrete storage or to take with you on the road. I'm definitely packing this item in my overnight bag the next time we have a night away.
You can learn more about the Fiera® experience and women's sexual wellness by visiting the Fiera website.
What are some ways that you've found help you get in the mood for physical intimacy?
I was selected for this opportunity as a member of Clever Girls and the content and opinions expressed here are all my own.