Welcome to the 104th edition of The Christian Home Magazine, a weekly Blog Magazine posted every Monday.  Articles are submitted by various Christian Blog authors. I hope you enjoy the articles submitted for this week's issue. Don't forget to leave a comment here about your favorite article and give the author some comment love on their blog!   
Design and Decorate
Featured Columnist
Deanna from Home Haven Ministry is back with Decorating On The Prairie: You Don't Have To Be Unhappy Or Dirty. That bedroom is so lovely and inviting, which is in stark contrast to my own.  What I appreciate is that she reminds us we do not need a lot of 'stuff' to make the room inviting.
Gardening & Flowers
Featured Columnist – Linda from Linda's Lunacy shares Saturday on the Farm: Compost & Seedlings. I am not sure how many things we'll start from seed this year.  But, we do have a grow light in the basement trying to keep some perennial baskets alive for the warm weather. 
Health and Fitness Check-in
Featured Columnist
–
Annie Kate presents

Working Within the Parameters God Gives Us 

posted at

Tea Time with Annie Kate. 

She has another gem in this post for me : "For those of you who have good health, thank the Lord for it and treasure it.  For those of us with health issues, well, it's good to know that every day our loving God gives us what we need, and that we can work gratefully within those parameters."
Hospitality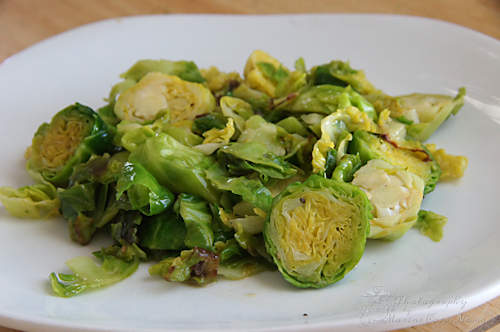 Featured Columnist–
Heather from
Marine Corps Nomads
present Sauteed Brussels Sprouts. This is another vegetable I don't really eat.  However, Heather's presentation has me thinking about giving it a try on our own family table.
Modest fashion
Featured Columnist – Caroline from The Modest Mom blog is back with Modest Monday & a Link-up!  I love the boots she's wearing, but even more the wonderful hair style she's sporting.
Movies and Music
Featured Columnist
Laura O from
Day Day in Our World
shares about the newest Veggie Tale DVD, The Little House That Stood.  For a brief time, there's a giveaway live,too.
Gentle Humor
Featured Columnist
–
Alana from
Lightly Salted
presents
Saving Daylight
.
I agree with her that the changing of clocks can wreck havoc in the immediate days that follow
.  Thankfully, though, my boys did NOT get up too early yesterday.
The Godly Home
Featured Columnist – Mrs. Sarah Coller from Hope in Every Season will be back soon.
I am looking for a featured columnists and/or submissions for the
Finance, Home Business, Homekeeping, Parenting and Young Adult Columns.  The young adult columnist needs to be an established teen or young adult blogger.
Thank you so much for reading! To submit your work for consideration, or to find out more about The Christian Home magazine, just visit the
about page
.
As the carnival site is acting wacky,
submissions can be email directly to me at daybydayinourworld at gmail dot com or via the
contact form
on this blog. 
While we have featured columnists for many of the columns,

any Christian author

can submit for inclusion in the magazine in all of the different columns.