Our family loves to learn.  While we tend to gravitate towards reading or hands on activities, we also enjoy watching videos on topics we are studying.
One area of study that is always interesting to tackle through watching a video is history, especially biographies.  There's just something about having someone narrate about the person's life while you view pictures or video footage of their life and where they walked.  It's the whole multi-media approach to learning and sometimes gets the reality of a person's life in a way reading a book just does not convey.
Marshall Publishing offers that opportunity for people to learn more about George Washington Carver.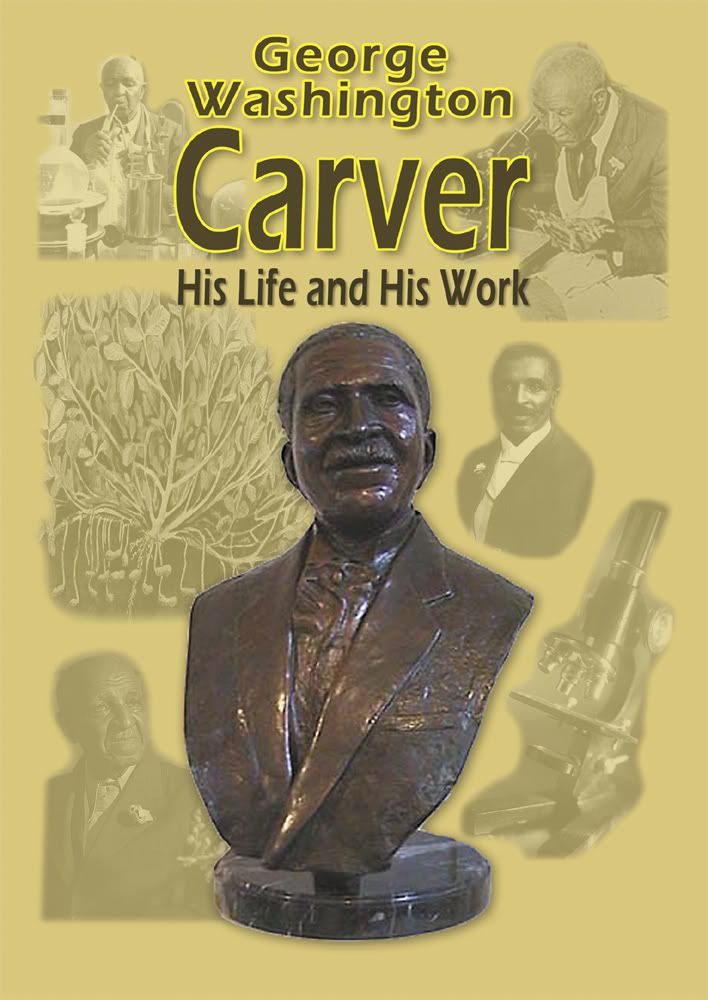 This video is short in length (about 30 minutes), but packed with a LOT of information about this man who went from slavery to being an expert in the area of agricultural and horticultural research.  He was extremely dedicated to his chosen career that it really was his vocation in life.  His dedication had far reaching impact upon others, even to this day.  Talk about someone to help inspire others!
While an adult might long for something a little longer in length with more details, we found this video to do an excellent job in balancing the presentation of key information in a manner to maintain the attention of most kids. 
One thing that stood out from this particular piece is the short video segment of Mr. Carver speaking.  My boys did a double take as his voice was higher in pitch than they'd have predicted.  Of course, I could explain to them that many Southern raised men speak at a higher pitch than other areas of the country.  But, Mr. O also chimed in with an explanation of how audio recording was different then, too.  The boys didn't quite buy those as complete explanations, though.
There is a brief study guide for this title on the product page at no additional cost.  Along with a synopsis of his life, there are several discussion questions to help engage your child and get them thinking a bit more about what they've viewed.  From the guide, we learned that Carver's voice was very high pitched because whooping cough damaged his vocal cords when he was a child.  (Just this little tidbit could get one going down a rabbit trail to learn about whooping cough and vocal cords.)
George Washington Carver: His Life and His Work retails for $24.95, but is currently available through Marshall Publishing for $19.99.  Marshall Publishing offers other educational videos considered to be historical documentaries as well as a variety of other titles.  Marshall Publishing has extended a 15% discount to the readers of the TOS Homeschool Crew reviews.  Just use the code TOSC1 at checkout.
Disclaimer ~ Our family was provided with a copy of Read for the Heart for the purposed of completing this review.  No compensation was provided and the opinions expressed are our own.  You can read what the other TOS Homeschool Crewmates had to say about this title on the TOS Homeschool Crew blog.