I'm not sure how often I'll be participating in this particular meme as the weather in Alaska is cold, with snow on the ground, until sometime in May.  It's not that you can't observe nature in the winter.  You just see less animal and plant life than someone in the lower 48 might have at this time of year.
One thing you can usually find at this time of year is a moose.  We had one visit our front and side yard last month.
But, what was MORE fun for the older boys was seeing one while on a hunting trip near Chickaloon that was more snow shoe adventure than hunting.  The moose glanced over at Mr. O, P and R, then promptly went back to munching its own lunch.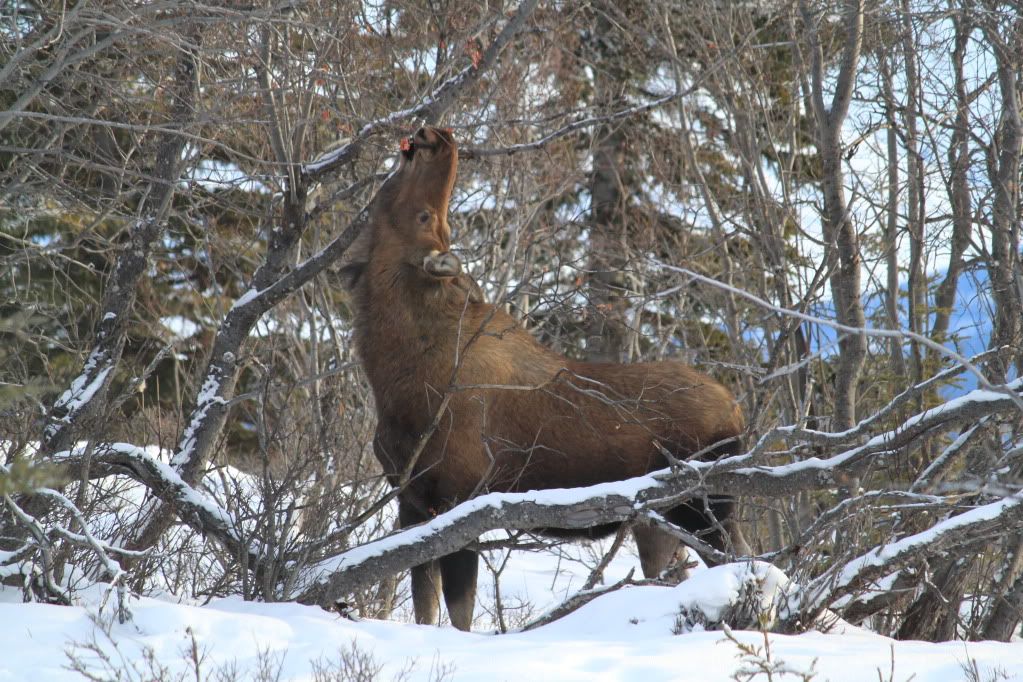 The group returned without any of the hares they were seeking as the boys became tired easily from trudging through the snow. 
At least they could not complain about being stuck around the house with nothing 'fun' to do!  Instead, they got to see stellar views of a mountain range while plodding along as well as the scenery they drove past to get there.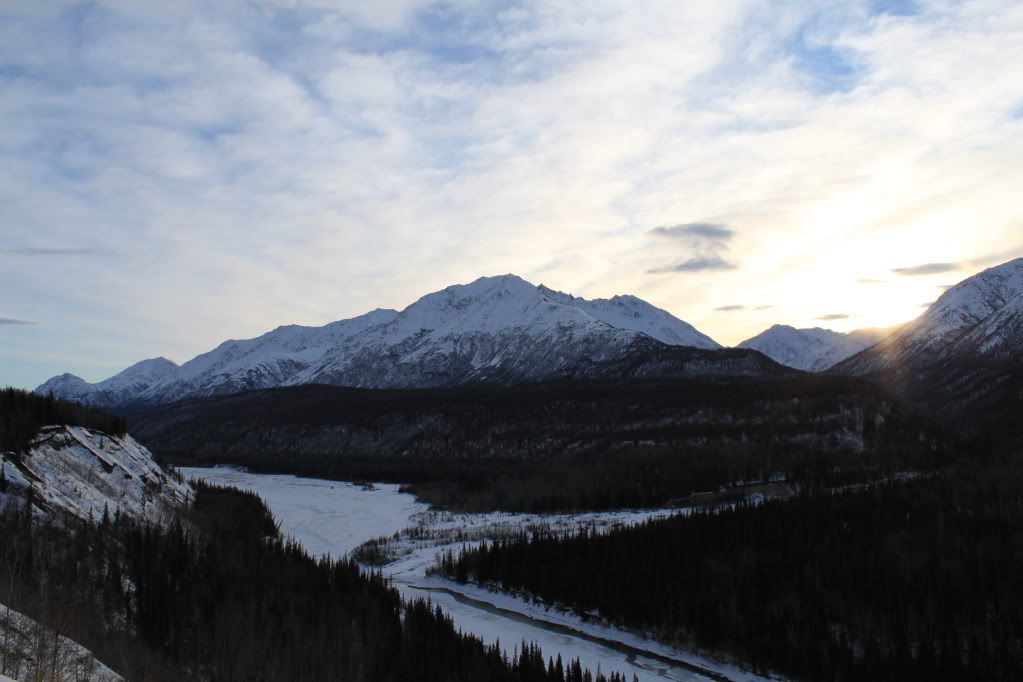 Personally, I am happy to watch the moose from the relative safety of my house or mini van (as you do see them roaming about Anchorage at times.) 
This post has been linked up with Nature Study Tuesday, hosted at Peace Creek on the Prairie.
Head on over and see who else is sharing nature studies from around the globe.